After 8 years of tireless dating, I decided to finally write about my dating experience. From the blind dates, dating apps, those bio-data matches, matrimonial sites, to the organic encounters. I've noticed that no matter how or where you meet a man, there will be a 3/5 chance that he was, is, or will be a fuckboy ( WARNING: that stat is wholly made up by my own personal experiences). That's not to say that all men are fuckboys. However, the majority of my time has been wasted on men who just can't seem to get their shit together.
I guess you can say I graduated from Douchebag University with a Ph.D. in Fuckboy Mindfuckery. Yes, I know its cheesy. Cut me some slack here.
SOOO YOU KNOW WHAT? FUCK IT! FUCK ALL OF IT!!
But whyy? KYON KI….. after constant disappointment, I have reached my breaking point. I have dating burnout. If that's even a thing. The mindless swiping, small talks, and continuous process of dates leading up to "making it official" is daunting. The uncomfortable uncertainty about whether you made the right choice or if this one will also just be a god damn fluke. Then when it doesn't work out… it's just "oh well, onto the next one, I guess." You know what though? After a while, it gets infuriating. I find myself falling into the mindset of impending disappointment.
It takes so much time, energy, and effort to continue pushing past the disappointments of today's dating expectations. Like seriously, you begin to ask yourself…
"Should I message first?"
"Am I being aggressive/desperate?"
"Is long distance worth it?"
"Will I get unmatched if I say the wrong thing?"
"I give my number right away then is that too forward?"
"Is he serious?"
"Is he just looking to mess around?"
"Are we on the same page?"
"Am I going to scare him off ?"
The question(s) are endless because you just DON'T KNOW. If you did, then you would be Dr. Strange.
……and we all would be living our best life. So let me riddle you this:
What's the right way to date?
What is the right thing to say?
What is the right thing to do?
It seems like sometimes you can do everything right and still end up being back to square one. I'm befuddled on what to say, how to say it, and when to say it. It's hard to not become jaded, salty, or bitter after dealing with compounded bullshit. Then you are left with the question(s):
"Is something wrong with me?"
"Why am I having such a hard time?"
"How are all these other people getting into relationships, engaged, or married?"
"Why am I the only single one between my friends?"
"Then what if's or the shoulda/woulda/coulda(s)."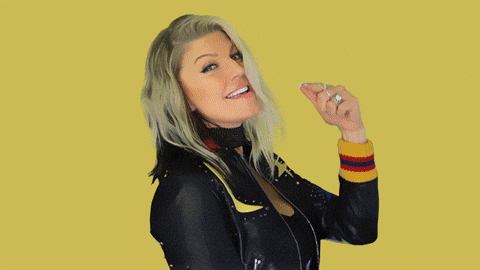 Let's be real here, there is not a single(pun intended) woman out there that would say that they don't want to bitch and rage about a man or men. It's not that we are man-hating bitches or crazy. It is just a matter of meeting the expectations that one would have when looking for a significant other. Some call it being high-maintenance or having high standards. But can you really blame a girl for not wanting to settle? At the end of the day, don't we all deserve to have the qualities we want in our life partner?
Now don't get me wrong here- I am not saying that as women, we are perfect creatures. We have faults too, we say crazy things, or do something that might ultimately turn men off. That's not the issue here.
This is not to expel negative energy out into the world or to bash all men. Rather a way of sharing the interactive experience we all may face. The primary reason for writing this is to just share the highs and lows of modern dating. Specifically, my own experience as your average brown girl.
Sooooo strap on your seat belts my fellow sisters because you're in for a ride with this one. I hope these short stories elicit the same relatable feelings I've had from anger, frustration, tears, laughter, cringe, disgust, confusion, and the overall question of WHAT THE ACTUAL FUCKING FUCK??
Here goes the good, the bad, and the ugly of my journey: unfiltered, vulnerable, and honest.